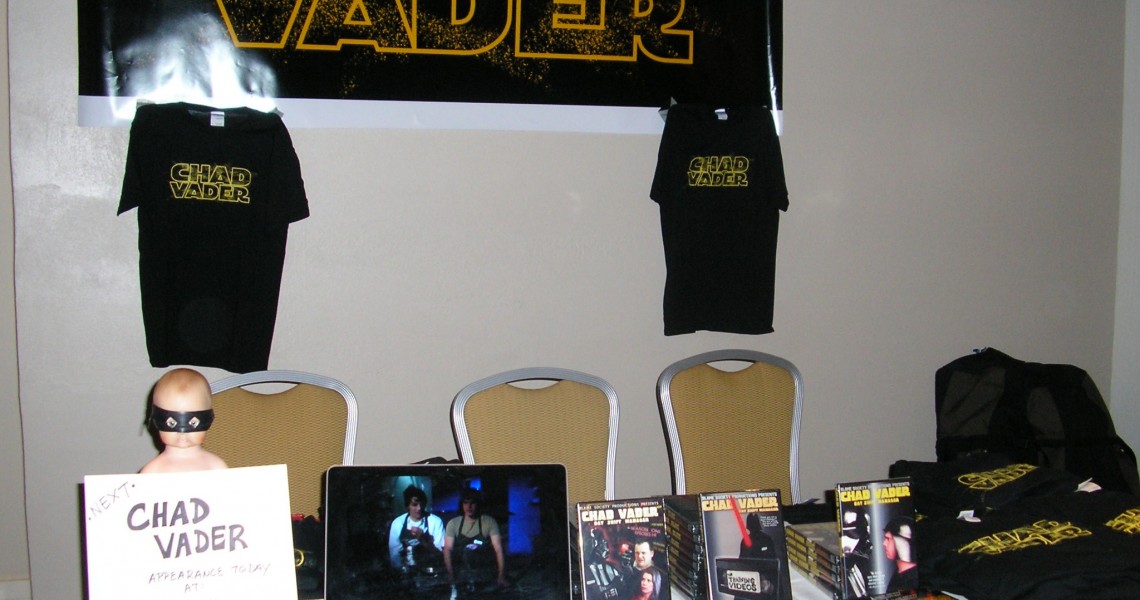 Dragon Con, La Isla Bonita, and an Interview
August 10th, 2010
A few updates! Several months ago, I was interviewed for an English class in the Czech Republic. A professor found my music and used it on his website as a teaching tool for his students. Check out the interview here.
Our Welcome To Christmastown album received an excellent review by Rick Tvedt of Local Sounds Magazine!
Multi-media artist Jeanne Wilkinson recently made a video for my version of "La Isla Bonita" from the Violet Night disc. Jeanne used her "Painted People" and ocean imagery that she filmed to tell the story. Here's the video.
We're halfway into season 3 of Chad Vader! I did some singing in the newest episode . Very subtle, so you have to listen closely…
I'll be attending Dragon Con in Atlanta, Georgia as part of the Blame Society team. It's held on Labor Day weekend – we'll have a booth and "Chad Vader" will be making several appearances at the convention. Stop by and say hi! Baby Cookie will be there to greet you as well(!)…