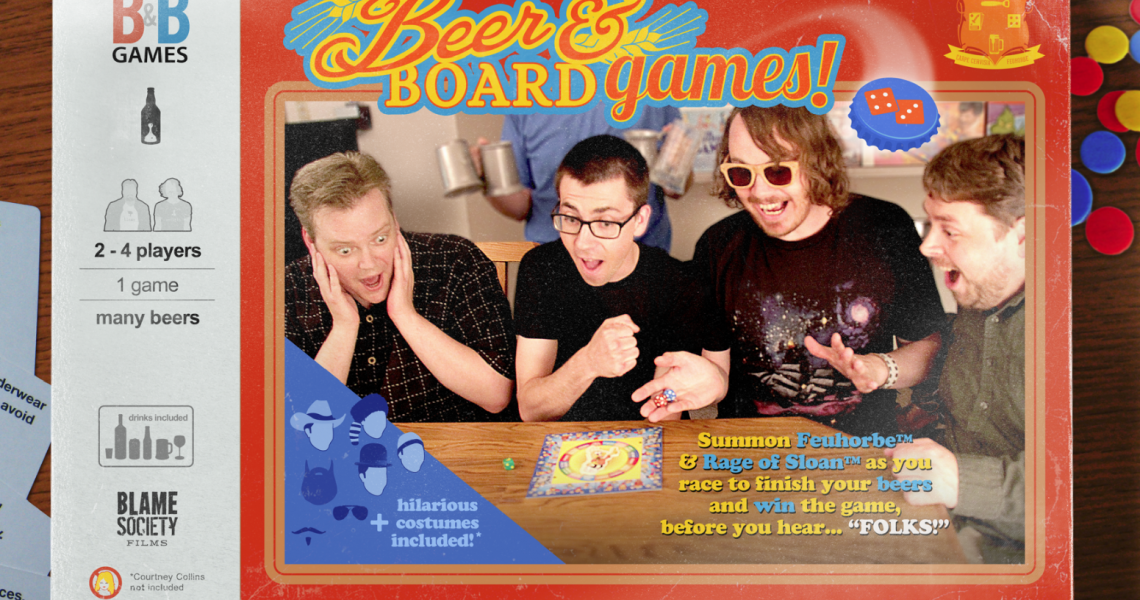 Beer And Board Games
April 5th, 2014
Aaron Yonda and Matt Sloan from Blame Society Productions and myself were interviewed recently by Rob Thomas of The Cap Times. We chatted about Beer And Board Games, and you can find the interview here.
For the past year, I've been busy serving as online moderator for the series. The show features a rotating cast of comedians playing various board games and reviewing craft beers during each episode. Join us online every other weekend via the Beer And Board Games website.
The show was also featured in The Onion AV Club's Gameological Society in August – the article can be found here.