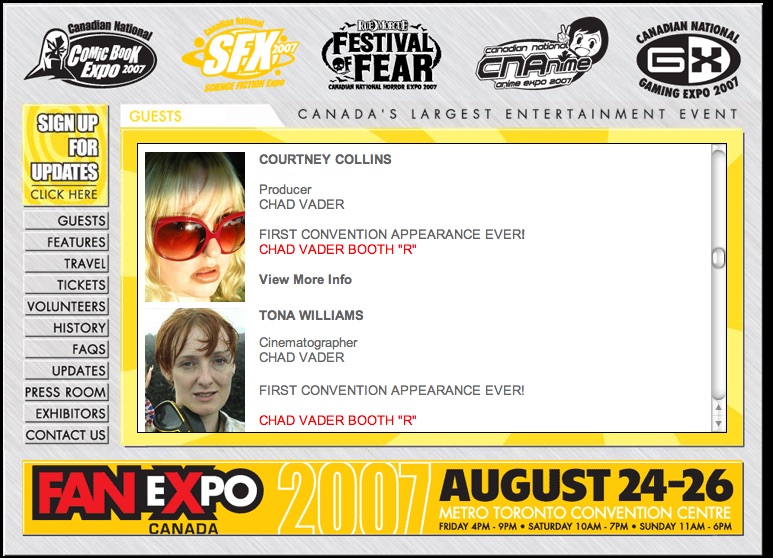 Fan Expo Canada and Big Takeover review
July 15th, 2007
Happy Summer! We wrapped up Season 1 of Chad Vader several weeks ago, and I did some singing in the season finale.
The newest issue of The Big Takeover features a super cool review of Violet Night. It's Issue 60, with The Shins on the cover. Look for the magazine in music stores and bookstores…
In late August I'll be appearing with Blame Society Productions at Fan Expo Canada in Toronto, for my role as producer of the Chad Vader series. It should be an interesting weekend, with over 50,000 attendees. Other guests include Hayden Christensen and David Prowse (Star Wars), Sean Astin (Lord Of The Rings), Malcolm McDowell (A Clockwork Orange), Tricia Helfer (Battlestar Galactica), and lots of other movie and television actors. If you happen to be attending, stop by our Chad Vader booth and say hi!